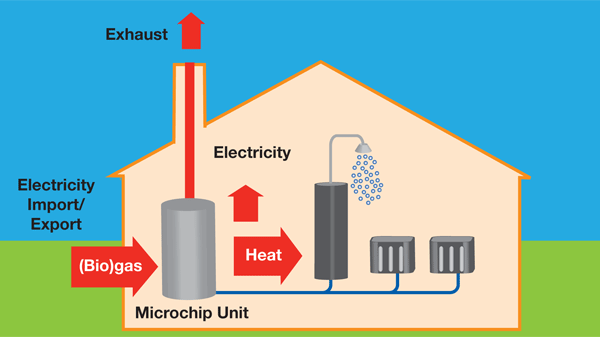 The government of India has begun to encourage the co-generation of power from bagasse. This is expected to achieve two things: an improved return for sugar factory and the generation electricity.
Bhairavnath Sugar Works Limited produces power from bagasse (a sugar cane by- product) for captive consumption. In order to generate power, bagasse is burnt in boilers to generate steam. Steam generated through bagasse-fired-water-tube boiler is fed to turbines for generation of power and exhaust is used for sugar manufacturing process. This process of utilization of steam for generating power and for processing of sugar is called Co-generation.
Bhairavnath Sugar Works Limited is focusing specifically on power co-generation as demand for power is witnessing a nationwide increase. Power is a by-product of sugar industry as the calorific value of bagasse (another by-product) is very high. This can be used as a non-conventional renewable fuel in co-generation set-up.
Currently Company has three power plants at Sonari, Vihal, Lavangi Units. The aggregate power generation capacity of all three cogeneration power plants is put together 41 MW. Our Sonari Unit power co-generation plant was commissioned in 2008-09 with an initial capacity of 14.5 MW. In 2011-12 company commissioned another power co-generation plant at Vihal with an initial capacity of 12 MW and in 2013-14 company commissioned power co-generation plant at Lavangi with an initial capacity of 14.5 MW.
Bhairavnath Sugar Works Limited uses 11 MW for captive consumption and is capable to sell the balance power to Maharashtra State Electricity Distribution Company Limited (MSEDCL). The company has executed Energy Purchase Agreement (EPA) with MSEDCL for such purpose.
The Co-generation plant at Bhairavnath Sugar Works Limited will operate both during the cane crushing season of the sugar plant and the non crushing season. The plant will be designed to operate during the off season period, with saved Bagasse.
For a sugar factory, opting for co-generation of power has the following advantages:
The Company gets an additional revenue stream.
The Company has saved valuable money which was earlier being consumed in purchasing diesel required to run D G Sets.
Promote Sustainable Development, Cost Saving
Increased Employment
Environmentally friendliness